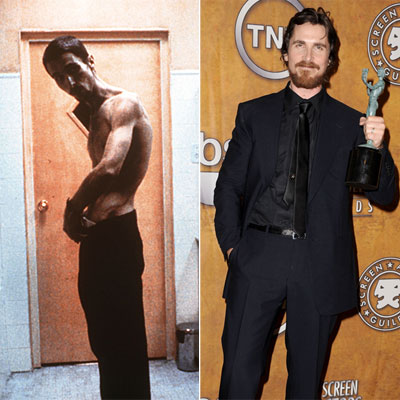 Christian Bale
This Batman famously lost a startling 63 pounds to play a chronic insomniac in the film The Machinist.
Bale, now 39, reportedly took supplements to make sure he still got his vitamins but hardly ate and over exercised to trim himself to only 122 pounds (he's 6 feet tall!).
He slimmed down again more recently from his normal 185 pounds to play a former professional boxer in The Fighter.