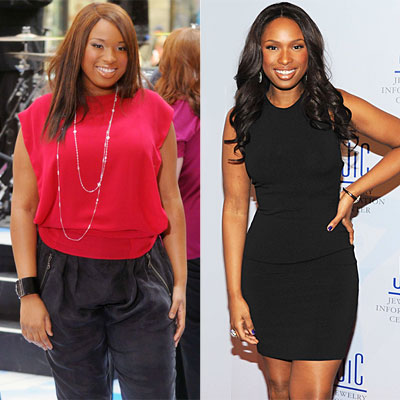 Jennifer Hudson
The Grammy and Oscar winner's dramatic weight loss was the makeover on everyone's lips in 2010.
In August 2009, Hudson had to lose her baby weight before shooting her next movie, Winnie, in which she plays Nelson Mandela's wife (due out this year). She worked out regularly with celeb trainer Harley Pasternak and cut back on calories with help from the Weight Watchers program.
In April 2010, Hudson, 32, became the face of Weight Watchers. She had slimmed down from a size 16 to a slender size 6.